Our camping area includes 25 pitches of the Camping and 8 pitches of theAgriturismo, for a total of about 30 pitches overlooking the bay of Golfo Stella, in a rustic and natural place. All the pitches, shaded naturally and/or artificially mainly all day long, are divided into terracings, from which it is possible to admire the sea in full relaxation of nature.
The pitches boxed in black (Agritourism) are located on a raised promontory and shaded by a pine forest that stands out against the sea, suitable for tents, vans, caravans and campers up to 8/9 metres. They are delimited only by fences with ropes, for a better view from all sides.
The pitches boxed in red (Camping) are divided into different levels, shaded by pine and eucalyptus trees, and where there is no natural shade they are covered by wooden pergolas. They are individually delimited by vegetation and fences, all with electricity connection and drinking water fountains near them, suitable for tents, vans and campers up to 6 meters.
(We also inform our customers that for safety reasons, the trees surrounding the pitches in the lower part near the sea have been pruned and cleaned, therefore some pitches may be sunny at certain times of the day).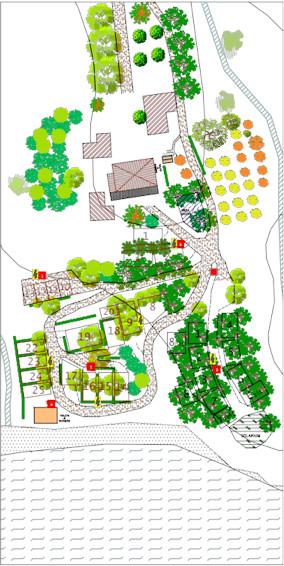 Camping
Pitch n. 1
Pitch n. 2
Pitch n. 3
Pitch n. 8
Pitch n. 9
Pitch n. 10
Pitch n. 11
Pitch n. 12
Pitch n. 13
Pitch n. 14
Pitch n. 15
Pitch n. 16
Pitch n. 17
Pitch n. 18
Pitch n. 19
Pitch n. 20
Pitch n. 21
Pitch n. 22
Pitch n. 23
Pitch n. 24
Pitch n. 25
Agritourism
Pitch n. 1
Pitch n. 2
Pitch n. 3
Pitch n. 4
Pitch n. 4 bis
Pitch n. 5
Pitch n. 5 bis
Pitch n. 6
Pitch n. 6 bis
Pitch n. 7
Pitch n. 7 bis
Pitch n. 8
Pitch n. 8 bis
The sanitaries are divided into two small simple and covered structures, which contain outdoor showers (cold water), indoor showers (hot and cold water) heated by solar panel or boiler, toilets, washbasins and sinks. Two shared fridges for all the customers and two coin-operated washing machines. The normal cleanings carried out several times a day are supported with certified medical health principals; with availability of hand gel at the entrances.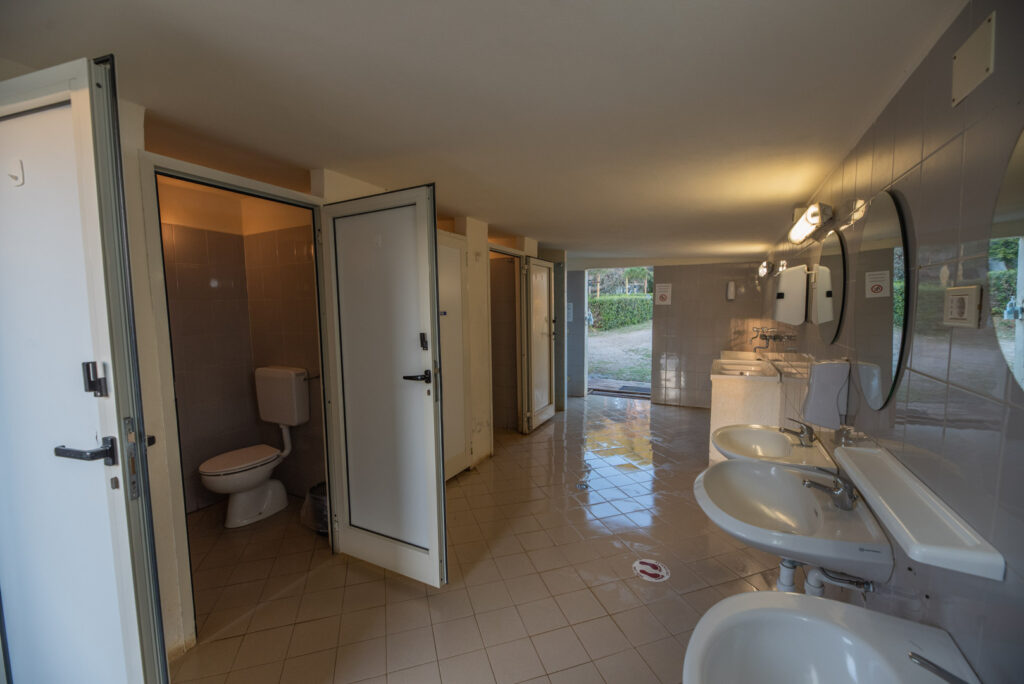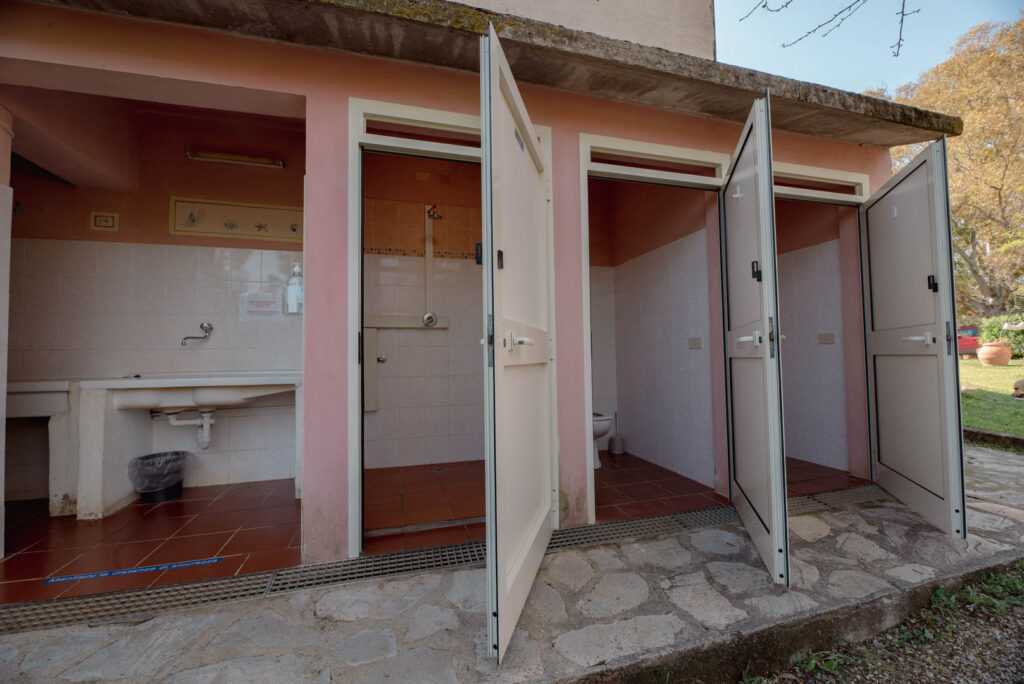 For everyone's respect, please read the notes listed below carefully and respect the times.
Check-Out Time 10.00 – Check-In Time 11.00
• The office is open every day from 08:30 to 13:00 and from 15:00 to 19:30; if the arrival is expected after closing time, kind customers are kindly requested to notify in time; after 21:00 admissions are not accepted.
• The balance must be paid at least one day before departure from the Agritourism. The reservation, once you arrive at the agritourism, involves the full payment of the holiday even in case of early departure. The customer has the right to cancel the reservation by written e-mail at least one month before arrival, with the loss of the deposit.
• The reservation will be confirmed only upon receipt of the copy of the payment by e-mail. The deposit will be returned only in the event of Covid contagion or problems related to the pandemic, with the relative doctor's paper. In other cases the deposit will be transformed into a voucher and will be valid for the entire current year 2023 until the closure of the Agritourism (November 1st). After this deadline, the deposit will not be refunded.